Web Design
WHETHER YOU NEED A WORDPRESS THEME, DRUPAL TEMPLATE OR A CUSTOM DESIGN WE WORK WITH YOU TO MEET YOUR SITE GOALS

At Olympic Web Design we offer the highest quality custom web site design and development tailored to meet your needs. Many "web design companies" are nothing more than impersonal factories cranking out an endless number of impersonal sites.
We tailor your site to your needs through the use of graphical elements, informative content, and interactive features. As your business grows, your site grows with you.
Most importantly, remember that a web site is about marketing, it needs to be a logical extension of your business and correctly reflects your company's goals. When people visit your site they should come to know YOU.
We do not have convoluted fee schedules, we work by the hour with an up front retainer or will provide a fixed-price bid for your project. We design and develop web sites for any budget.  Our clients range from small businesses to state government to publicly traded companies.
Every site has unique information, and thus needs to present itself in a unique way. Based on YOUR information and suggestions, we will design a format and style for your site that communicates your content and intent to a world-wide audience in the most effective way. Our developers use the latest software to develop and incorporate the necessary graphics and coding for your website.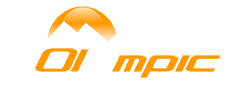 DO YOU HAVE A PROJECT AND NEED HELP?